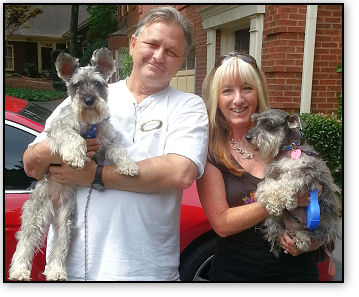 BELLA

Bella was fostered in Cumming GA by Nancy Delf. She was adopted by Mike and Pam Hunter in Grovetown GA. 

Bella (on the left with Mike) is a beautiful and happy girl who was surrendered when her family could no longer care for her. She is a wonderful, loving companion and has already bonded with her fur-brother, Rudy (on the right with Pam). Rudy recently lost his sister, and needed an alpha female to show him the way. Bella has has stepped up and they're now thick as thieves!

NOTHING BUT BLUE SKIES FOR BELLA!!!