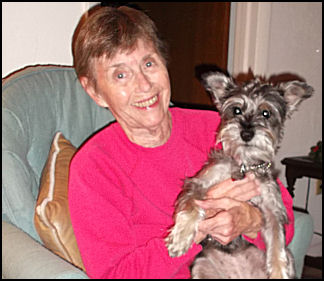 ZENA now ABBY

Abby was lovingly fostered by Marilyn in Florida until her adoption.
Zena, now Abby, was adopted by Joan in Gainesville, FL. Abby is the love of Joan's life and the two walk miles a day. Abby is enjoying her new life with her new "mommy!"
HAPPY EVER AFTER, ABBY!!!