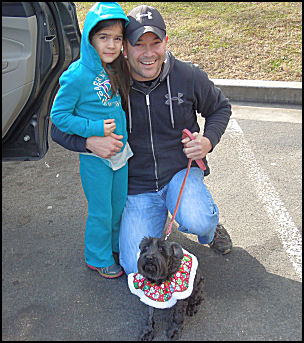 JELLY BEAN

Jelly Bean doesn't have your typical sad rescue story. Her first ten years of life were full of love and affection. Then, as it often does, life happened. After an attempt to bite the baby, Jelly Bean's family thought it best that she go to a new home. That's where SLR comes in.

Tara & Jared of Knoxville, TN fostered Jelly Bean and knew on day one that she was an exception to the rule. There was no way that this sweet, obedient and playful senior was going to be in rescue for long. They were right.

On Christmas Eve, Cody and his daughter made the snowy trip from Nashville to meet their newest family member. Jelly Bean showed her gratitude with lots of sweet Schnauzer kisses! She is doing great in her new home and her new family adores her! 

WAY TO GO, JELLY BEAN!