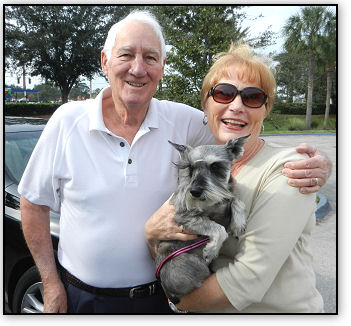 HILDEY

Hildey was fostered by Matt and Danny from Odenville, Alabama. When SLR took her into foster care, they discovered she had bladder stones, but SLR took care of this little girl and had them removed. Hildey "ruled the roost" in her foster home from day one.

Hildey will fit into her new furever home perfectly as she will be the only pet in her new home getting all the attention and love she deserves. Hildey was adopted by Bob and Sandy from Naples, Florida. Now Hildey has a bright and sunny future ahead of her.

HAPPY EVER AFTER, HILDEY!!!