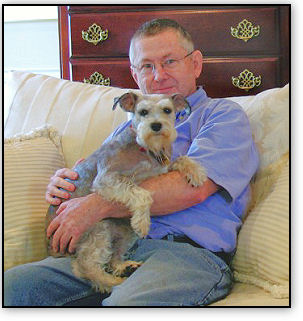 STELLA

Stella was lovingly fostered by Mark and Diane in Mississippi until her adoption.

Now Stella is living the good life with Bill in Hattiesburg, MS.  As you can see from the picture, Stella staked out her spot in Bills lap and that is where you will often find her.

SITTING PRETTY, STELLA!