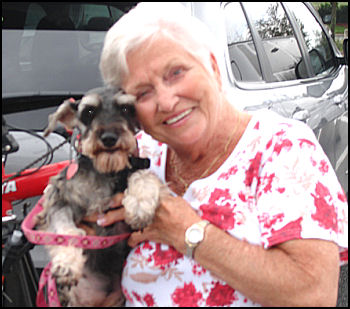 KARMA

Sweet Karma's tale is truly a Happy Tail. She was found as a stray hanging out near a restaurant dumpster in Mobile, AL. She was fostered by Dot in FL. When time came for her to be adopted, her foster Mom knew she needed a forever home where she would be loved and get to spend as much time as possible with her person because she seems to be making up for a time when she did not have her own person.

Saturday, Feb. 22nd, Karma went to Orlando to meet her new Mom Lois. It was love at first sight. Lois reports that Karma is doing what she likes to do best and that is sit in her new Mom's lap and enjoy life.

YOU HIT THE JACKPOT, KARMA!!!