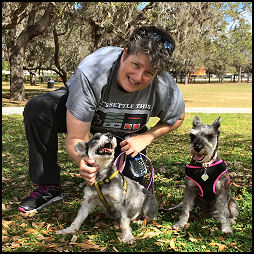 SHELBY

Shelby was lovingly fostered by Doreen & Sep in Palm Bay, FL
Sweet Shelby immediately connected with her new mom, Jamie, and new Miniature Schnauzer sister, Abby (SLR).

The girls enjoy that mom works from home as they lounge around in her office with her during the day. Jamie states that Shelby is such a 'sweetheart.' Thank you for adopting another senior from SLR!