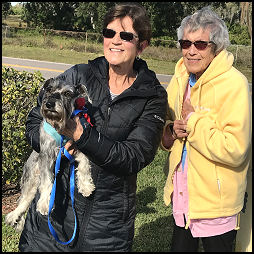 ASH now FRANKIE


Ash was lovingly fostered by Mary in Jacksonville, FL.
Ash literally hopped on a plane to meet his Forever Family, Diana and Grandma, Fran, of St. Petersburg, FL. Frankie was delighted to learn that he had a brother, Nicki, waiting for him at home. The boys are getting to know each other as they enjoy their backyard playtime together.
Nicki is being polite and sharing his toys with Frankie – that's what brothers are for!