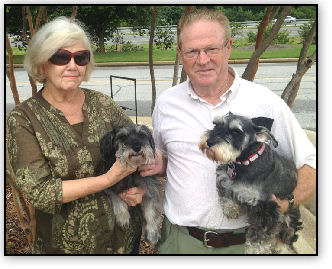 JULIE

Julie was an owner surrender that was fostered with love by Matt Hallman and Daniel Bracken in Odenville, Alabama.

Barbara saw Matt's posting of Julie, and she contacted Matt for her parents; John and Iris pictured with Julie. John and Iris knew Julie was the one for them once they saw her picture and got to know a little more about this sweet little girl.

On August 4, 2012, John, Iris, and Riley (being held by Barbara in the picture and Julie's new " fur brother") adopted Julie and welcomed her into their home in Hinesville, Georgia.

THREE CHEERS FOR JULIE!!!