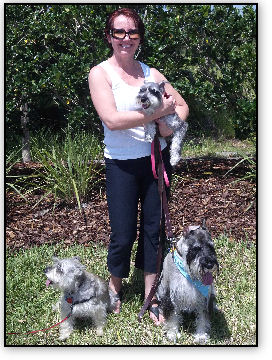 LILA

Lila was rescued from a shelter in Florida. She was lovingly fostered in Titusville, FL by the Kerri and David. After a little TLC and a new diet Lila was ready for adoption. 

Cinco de Mayo Lila found the best home ever with Janet, her father, fur brother Blitz, and fur auntie Leah. Now she is wonderfully spoiled with a healthy breakfast cooked for her and her own personal obedience trainer, Grandpa. Lila's foster home was very impressed with her new family, and is thankful for all the updates, and wishes them all the best for years to come!
HAPPY EVER AFTER, LILA!!!