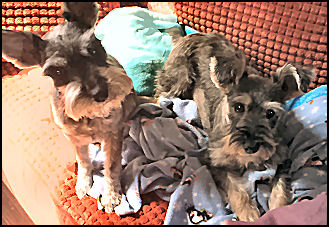 CHANEL now NELLIE

Chanel was lovingly fostered in Sharon in Senecaa, SC until her adoption.
Nellie was adopted by Carrie and will make her home with her new brother Sheldon in Charleston, SC.  You can see Nellie pictured  (right) next to her brother (left).  

We have heard that Nellie is playing with her brother and giving kisses to her new mom so it's a perfect match.

THERE'S NO PLACE LIKE HOME FOR NELLIE!!!