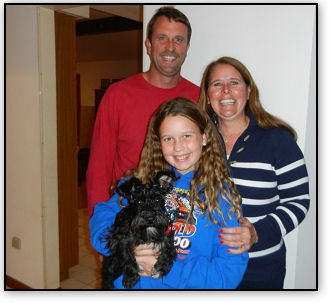 HONEY now LUCY

Honey was a very good and super sweet little girl and the perfect match for her new family.
Honey got a new name to go with her new family and is now called Lucy.  She is seen pictured here with her happy family, but the picture does not show her new brother who was waiting for her arrival at home.
LUCY, YOU HIT THE JACKPOT!!!