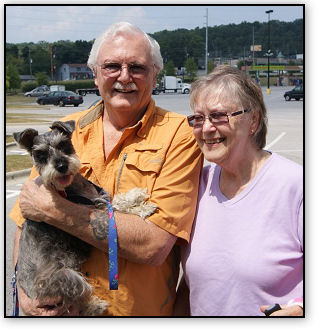 TESS

Tess was lovingly fostered by Kay until her adoption on August 20th.
Here she is pictured with her new mom and dad, Teena and Ken.  All three of them are smiling so you can tell it is going to be nothing but blue skies for Tess and her new forever family.
TIME TO CELEBRATE, TESS!!!