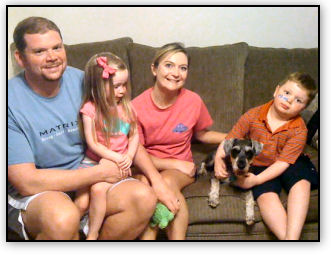 THEO now ARCHIE
Theo was lovingly fostered by Jan Jones in Alabama.  She was surprised at how short a time she had him. When his new family applied, they lived close enough for her to do the home visit and it was clear from the start her foster,Theo, would become Archie which was the name the boy pictured with him had picked out.

You can tell by all the smiles in the photo, Archie will be well loved.
HAPPY EVER AFTER, ARCHIE!!!