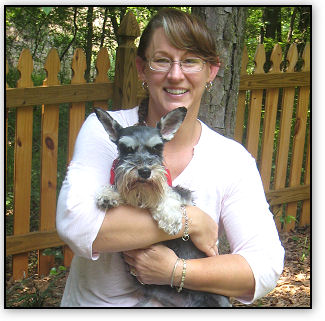 DOLLY

Dolly was lovingly fostered by the Slatons in Macon, GA. She wiggled her way into their hearts making it tough to let her go, but on July 9, 2011, Dolly was adopted by Sandi, her husband, son & mini schnauzer, Manny McMurphey. Below is an update from her new mom. 

Little Dolly is still doing just great! She walks around, sniffing and exploring. She barks & grumbles at my son, but still lets him pet her and pick her up! She potties outside very well and hasn't had one accident. I am going to take Dolly to the doggy bakery, the doggy daycare, and vet's office to introduce her.They ALL knew she was joining our family and can't wait to meet her.

GOOD GOLLY, MISS DOLLY -
you landed a great home!