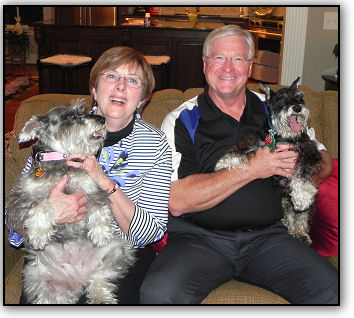 HAWK
Hawk (on the right) was fostered by Billy & Donna Wood in Jemison, then Marty Clifton in Sylacauga and lastly by Marty Morgan in Birmingham. All of them fell in love with this sweet little man!! He was adopted by Kathy and Buster on May 5, 2011. The salt & pepper girl in the picture is Bella, his new fur-sister, who was adopted from SLR in 2007.
We just L-O-V-E repeat adopters!

THREE CHEERS FOR HAWK!!!