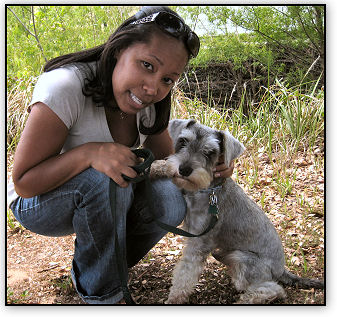 DEXTER
Dexter was fostered with love by Mark and Diane in Ocean Springs MS.  

Just one day after Dexter was posted on the SLR website, Nicole spotted him. She met us in Mobile, AL on May 8, 2011, and just like that he had his forever mom.  Day one he got to go to a baseball game and meet lots of new friends.

IT'S A HOME RUN FOR DEXTER!!!