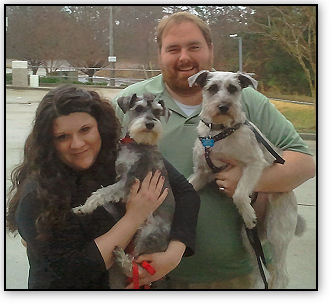 BAXTER

Baxter's life changed for the better as he was brought into foster care with SLR where he was fostered by Bill in Mississippi. Baxter joined two English Springer Spaniels in his new foster home in MS and blended in perfectly insisting on becoming the star of the family!

The Christina and Jason from East TN spotted Baxter and immediately submitted an adoption application for him waiting for the application process and approval. In mid-December. They met Baxter's foster Dad in Birmingham so they got  him home in time to spend Christmas with them. They already have updated us that Baxter is doing just great and has become a wonderful new member of their family.
BLUE SKIES AHEAD FOR BAXTER!!!