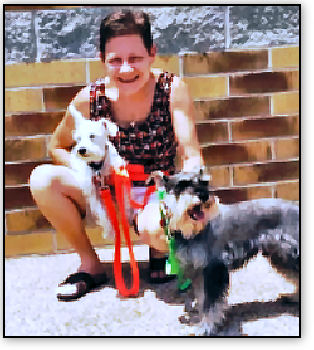 TOBY & CARA

Toby was lovingly fostered in Alabama by Mary Sue and Cara was lovingly fostered in Florida by Kathy until their adoption.
Faye, pictured with Toby on the right and holding Cara, decided she wanted two dogs and even though this duo were strangers to each other it became a match made in heaven.  Both dogs get along great.  Toby is older so he can show young Cara the ropes.
TWICE THE HAPPINESS FOR TOBY & CARA!!!