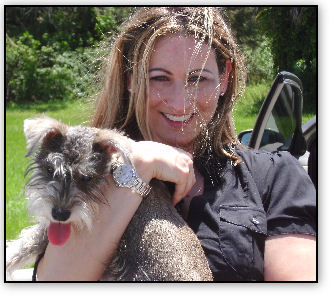 MAZIE

Mazie was Lovingly fostered by Alison in Florida until her adoption.

Now Mazie has been adopted by Sheera who lives in Miami, and she is going to be a very happily spoiled little girl. She has a Granddoggie Mama who rode all the way back to Miami in the backseat so Mazie wouldn't be alone for the ride. She also has two schnauzer aunties and a schnauzer Great-Uncle for visiting play dates. 

NOTHING BUT BLUE SKIES FOR MAZIE!!!