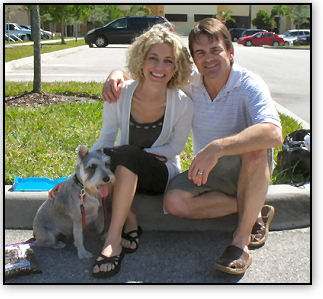 FRANKY

Franky was pulled from a shelter in Florida on death's doorstep due to an untreated mauling injury. After being released from two months of vet care he was lovingly fostered by the Panther family for five months. He is greatly missed in their home. 

Franky found an amazing forever family with Desiree and Reed in March 2012. With each new update and picture of Franky it is easy to see that he is  so loved, content, happy, and trusts them completely.

HAPPY DAYS ARE HERE AGAIN FOR FRANKY!!!