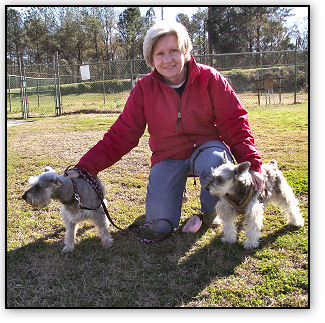 CHERRY

Cherry was adopted to Vivian and Tommy in Gilbert, SC. She was being lovingly fostered by Angela and Scott Charters in Bonneau, SC. She came from a shelter in Chester, SC.

She now has a wonderful new home and a mini-schnauzer sister named Trixie. The photo (from left to right) is of Cherry, Vivian, and Trixie. Both girls are around 13 years old. Trixie had a older sister who went to the Rainbow Bridge and Trixie was lonely for a friend, and Cherry has filled up that void. We hear Cherry likes her new family and that she enjoys her daily walks and is very happy and adjusting well.

DREAMS DO COME TRUE, CHERRY!!