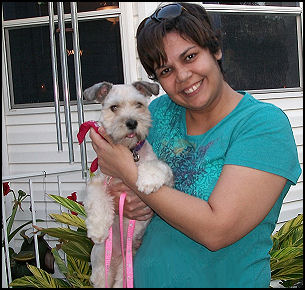 TOBY

Little Toby was lovingly fostered by Colleen in Ormond Beach, Florida until his adoption. Toby was saved from a shelter in Miami Dade County and had been living on the streets. His little body was infested with fleas and ticks. What a difference in his appearance with love, care and medications.

He was adopted by A. Nunez of Altamonte Springs, Florida and is with his Schnauzer fur sister (Amy) and 2 year old.

TOBY, YOU HIT THE JACKPOT!!!