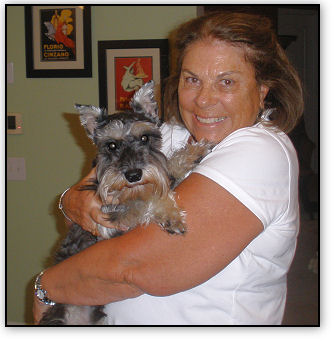 JOEY

Joey was lovingly fostered in Florida by Carol.

Joey and his new mom Nancy were instant friends.  She had been waiting a long time for just the right schnauzer! He settled in instantly and was sleeping with his new mom and enjoying his new toy on his very first night in his new home.

HAPPY TAILS, JOEY!!!