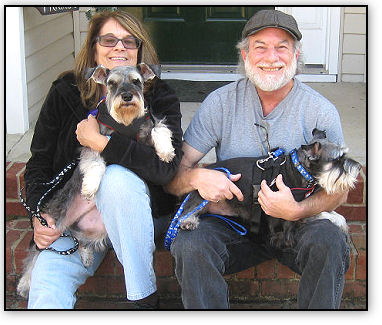 JACKSON & TOBY

Jackson & Toby were foster by Angela first and then by Mims who also loved fostering them until their adoption.

These two lucky nine year old boys got to stay together and got a great home with Alan and Barbara where they get lots of walks and tons of love.  The picture sure does tell the story.

THREE CHEERS FOR JACKSON & TOBY!!!