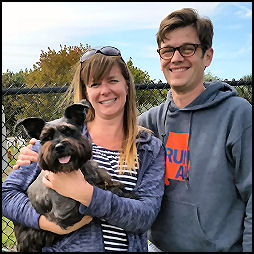 SCOUT

Scout was lovingly fostered by Erika in Cocoa Beach, FL.
Scout did what every good Girl Scout would do - She took an oath to find a wonderful forever home for herself. After gathering her information, she chose Susan & Josh of Tampa, FL.
Scout is enjoying her forever home as she runs around her yard, chasing lizards and squirrels. She is enjoying her walks in the neighborhood and is quite social to everyone she meets. From the very 1st evening, she slept right thru the night – feeling safe and loved. We thank you once again for adopting from SLR!