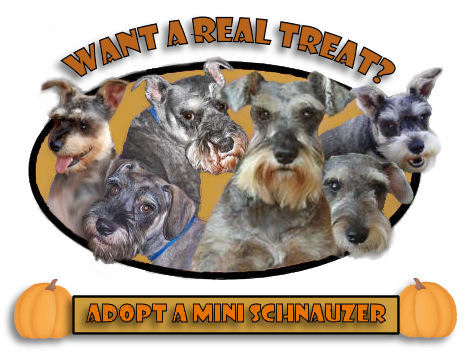 Halloween presents many dangers for our miniature schnauzers. Consider the access they could have
to your decorations and what might be attractive enough to them that they would chew or eat something
that would result in a visit to the ER. Also be especially careful with storing candy. We all know
chocolate is toxic to dogs but they are very attracted to it. If you have children, have a refesher chat with
them about the importance of keeping your schnauzer safe from potential problems by keeping all
candy and food and small objects out of the dog's reach. While it is a fun time of the year, it is best to
keep the safety of your schnauzer in mind.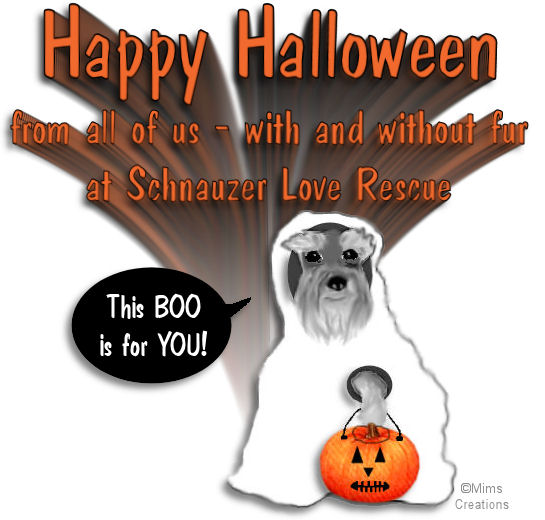 Please support SLR when you shop at Kroger.
Just click the logo below to enroll.



Thinking of adopting a rescue Schnauzer?
Please give some thought to the commitment you are about to make.
Many rescues come to us from difficult situations that involve rehabilitating them to one degree or another. Some have housebreaking or marking issues, others need socialization and ALL of them need a period of adaptation after going to their forever homes.


If you are expecting a perfect dog when adopting a rescue, you're at the wrong place. All these rescues can become wonderful companions. It depends on how much time YOU are willing to spend with them. Obedience or agility classes are always a great way to bond with your new companion.


Many rescues going to a new home will have accidents initially. Having been uprooted at least twice, they will be nervous, - the same way you would be if someone placed you in a totally strange environment. It's a time of transition for them and it is often frightening, even though you may have much love to offer. They will need some understanding and time to adjust to their new homes.


PLEASE ALSO REMEMBER...
Schnauzer Love Rescue is an organization of volunteers, most of whom have full time jobs in addition to doing rescue work. They dedicate a great amount of personal time to ensure these rescues get the second chance they deserve.
All dogs coming into our rescue program have been brought up to date on their shots, checked for worms, tested for heart worms, and are spayed or neutered before we release them to their forever homes. This is done at considerable expense to our organization. The adoption fees quite often don't cover all the vetting fees, especially when there are additional procedures we feel are necessary to restore the dog's health.
Our rescues are always fostered for a period of time to determine their temperament. This helps us ensure we find a suitable home that will result in a forever match. This takes time. We also do a Home Visit with the adopting family to ensure a good match, and to ensure the safety of our pets in their new homes. This also takes time.
Please be patient so we can find the right Schnauzer for you.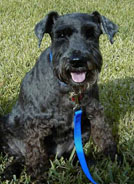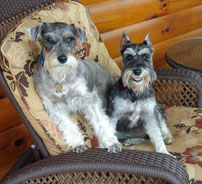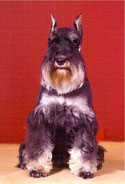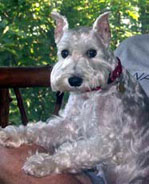 HELP US HELP THEM!
Tax deductible donations can be mailed to :
Schnauzer Love Rescue, Inc.
attn: Marty Morgan, President (new address)
2924 19th Street, N.
Hueytown, AL 35023
or for donation information email
This email address is being protected from spambots. You need JavaScript enabled to view it.

You can also make much appreciated donations through the PayPal button below.
Thanking you in advance for your support.
***


In case of a Miniature Schnauzer Emergency in Alabama, Mississippi, Georgia, South Carolina, North Carolina, Florida or Tennessee call 1-772-359-6884
Please only use this number for actual emergencies.
Otherwise, please email This email address is being protected from spambots. You need JavaScript enabled to view it..


SLR, Inc. is a 501 (c)(3) Non-Profit Rescue Organization devoted to finding homes for all Miniature Schnauzers. We help abandoned and unwanted dogs and those whose families need to relinquish their pet. We take great pride in our "Family Match Program" where we place available pets with the family that matches that pet the best. Sometimes it takes more time, more travel, and more work, but it's worth it in the end for the pet and new owner! Currently we have 46 wonderful foster homes within the 7 state area to handle the steady flow of minis needing new homes. We are always happy to provide references of satisfied owners. Want to get involved in rescue? Send us an email schluv4u2@bellsouth.net There is always a need for more volunteers! The dogs thank you and we thank you!



Schnauzer Love Rescue, Inc. A Non-Profit 501 (c)(3) Corporation
2924 19th Street ,N., Hueytown, AL 35023
EMAIL- This email address is being protected from spambots. You need JavaScript enabled to view it.