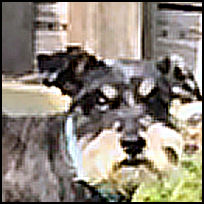 Duce is being foster by Tonya in Murfreesboro, TN. If you thing Duce might be the right fit for you, fill out an application on line. Then after you have had your phone interview, you may get more information by contacting his foster mom at 00tkbailey@comcast.net.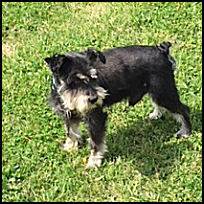 Duce is 10 years old. He weights 17.5 pound and has natural ears and tail. Duce is black and silver. He came into the rescue as an owner surrender. He is up to date on vaccinations and is heart worm negative. Duce had a dental completed earlier this year. He follows commands, but response is delayed.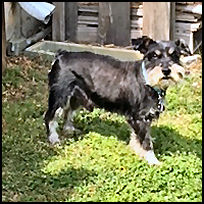 Duce enjoys being out in the yard with his foster brother and sister and enjoys walks on the leash. He does well with small children and other dogs. He is a vocal boy, so living in an apartment would not be appropriate. His previous owner reported Duce had no issues with his doggie door.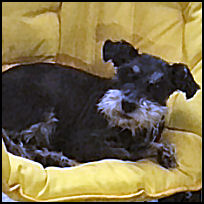 Duce prefers to sleep in a crate, but would love the ability to sleep in the bed once he goes to his fur ever home. Duce is not particular about toys and usually leaves them alone-unless edible. He is very food oriented and loves treats!