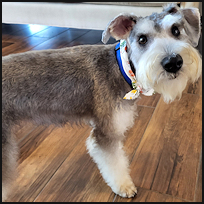 Florida 'Buddy' needs a buddy – a chum, bro, mate, comrade, sidekick! SLR was asked to take Buddy into our rescue by a FL animal shelter. We said 'yes' immediately! Buddy is a 'happy-go-lucky puppy.' He is 18 months young. He is salt & pepper, weighs in at 15#, has natural ears and a docked tail. His teeth are in great shape.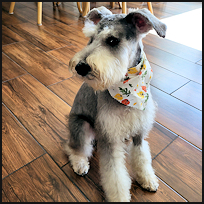 Buddy's favorite word is LOVE. He LOVES every human he meets, every dog he meets, every toy he has and the food / treats he is given. He LOVES his daily long walk in the neighborhood as he gets to take in all the fall fragrances and meet other dogs and their owners. He is quite the sociable young man!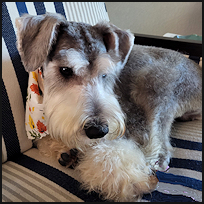 Buddy is crate, leash and house trained. He LOVES to play with his chew toys, take a nap and snuggle with his foster mom in her lap while on the couch. Buddy sleeps in his dog bed in the master at night. He actually enjoys getting a bath! He has learned the command, 'sit.' Of course a treat comes along with that!


Buddy needs another young, energetic, dog to play with, a fenced yard and a young family that will LOVE him back as much as he will LOVE them!


If you feel you are the LOVING forever family that Buddy is searching for, please complete an adoption application and enter Florida 'Buddy' as the energetic LOVING puppy you would like to provide a LOVING home to.