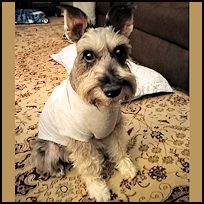 Greetings from the 'Horse Capital of the World' - Sunny Ocala, FL! My name is 'Winston' but my foster parents refer to me as 'Sir Winston' as I am such a gentleman. If after reading my autobiography, you are interested in knowing more details about me, please complete an adoption application on the SLR web site and enter 'Sir Winston' as the very handsome Schnauzer you would like to provide a forever home to.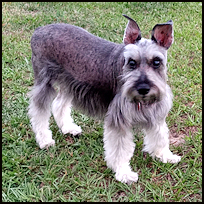 I am in a wonderful foster home with (4) resident Schnauzers. We all get along great and are very friendly and playful with one another. I adjusted to the resident dogs almost immediately. I love having other dogs to play with. My foster parents are not only very experienced dog owners but they are very experienced with a diabetic dog. My foster mom gives me an insulin shot twice a day – after breakfast and after dinner. I don't even know she is doing it. The Dog Dr. told my foster parents that I have to be on a special diet – no exceptions. He also told them that I have bilateral cataracts. Not certain what that means but I can certainly see just fine (especially when the treat jar comes out)!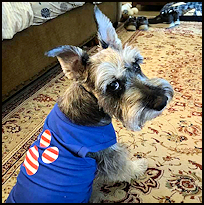 I just celebrated my 10th birthday a few weeks ago. I am salt & pepper, have natural ears, a docked tail and weigh in at 21 lbs. I am not an Alpha boy. I am house, crate, and leash trained. If I were writing for a dating app, I would state that, "I love to go on daily walks as I enjoy all the wonderful fragrances that Ocala has to offer. I also enjoy car rides on a breezy summer day!"


Due to my wonderful hearing abilities, I am not a fan of loud noises (fireworks) or a summer rainstorm (haven't experienced a hurricane yet). At bedtime, I am the first one to run into the bedroom. I sit at the foot of the bed waiting for the rest of the pack to join me. I have not been around young children or felines so they are not on my wish list. I do wish for a loving home that will be playful with me. A fenced yard would be ideal to run and exercise in.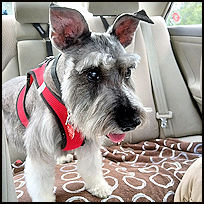 If you feel you are the wonderful Forever Home I deserve-


* Experience with a diabetic dog
* At least one other sweet dog to play with
* Fenced-In Yard
* Enjoy walks in the neighborhood


please complete an adoption application and enter 'Sir Winston' as the handsome, lovable Schnauzer you would like to provide a Forever Home to.


"I'm diabetic because I am so sweet!"