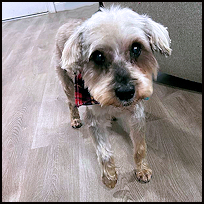 Meet Florida's Senior Southern Gentleman, Daryl. His name means Dear/Beloved. He certainly exemplifies these characteristics. Daryl is estimated to be (15) years young and is looking for his forever home. If after reading his biography, you are interested in knowing more details about him, please complete an adoption application on the SLR web site and enter Daryl as the beloved senior you would like to provide a forever home to.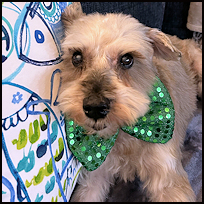 Daryl is tan/blonde and weighs 22 lbs. He has natural ears and a docked tail. He is house and leash trained. He walks very well on a leash and appreciates his daily walks. He does not need to be crated. He has free roam in his foster's home. Daryl enjoys car rides and is very cooperative when visiting the groomer or vet. Will Rogers is quoted as saying. 'I never met a man I didn't like.' Daryl is the same – he has never met a person or other dog that he didn't like. He even gets along with cats! He would be fine with children 10 and over.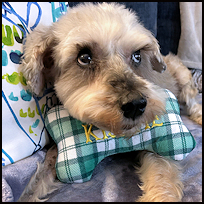 Daryl must have another dog in the house to be his buddy. He follows his foster parents wherever they go. He loves his people. Barker? Not for Daryl. He is too much of a gentleman. He loves when you pet him, enjoys his treats and loves being outside smelling all the great fragrances. As with aging, comes some issues. Daryl has some mobility issues - arthritis and stiffness in his legs. He is on the appropriate medication for this. Another medication for cognitive issues helps Daryl to wind down in the evening and sleep thru the night.


Daryl is such a dear gentle Schnauzer looking for a forever home that will return the love that he gives. As Daryl Hall of Hall & Oats, sings – 'You make my dreams come true.' SLR Daryl is hoping for his dreams to come true!