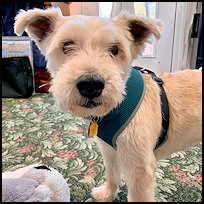 Hi, I'm SLR Olaf, and I love warm hugs! I am 8 years old and have the spirit and energy of a younger dog. I'm a 21 pound white schnauzer being fostered in north Alabama.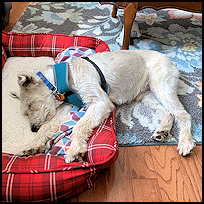 I've changed so much from when I first came to SLR. I had some fear aggression, but now I have improved so much. Once I learn to trust you, I'm a big fluff heart. I still need a little more patience and encouragement with fully trusting at first, but I've grown to trust foster momma so much since early on being with her! I'm really just a big marshmallow.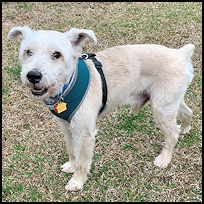 I am housetrained, and I love, love to run in foster sis's fenced-in yard and get out some of my energy! My fur is growing in very nicely and super soft after having to be buzzed down from nasty mats too!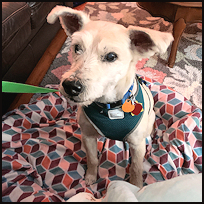 I adore people and other dogs and want to be friends so much. I've heard of "cats" but haven't met one yet. I want to be with you wherever you are and will follow you every step. I do well with kiddos too. I'll come ask for pets and attention and then go do my thing and come back for more loving. My excitement to love everyone might be a little much for a toddler until I have a moment to calm down.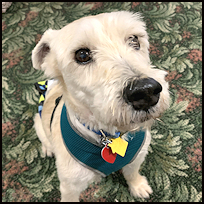 I love treats and food time too (who doesn't?). In fact, that's how to get me into my kennel when you need to leave me or at bedtime. Chunk in a milkbone, and I will happily go inside. I am working on earning my manners. I'm doing great at "wait/stay" even though I really really just wanna run out the door into the fenced yard. I wait until my foster Mom says "good boy". Foster Mom says I'm better at "no/ahh" and at "come" than foster sis! I will need you to be patient with me as you teach me more proper manners.

If you have tons of love and attention to give a big baby like me and think that you could be my forever family, put your application in and ask for SLR Olaf!! I'm waiting for you!