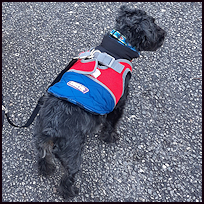 Hi. My name is Eli. I am a 10 year old neuter, male mini schnauzer. Don't let my age scare you away as I am very young at heart and still have some pep in my step! I have a nice black coat along with natural ears and a docked tail.
I weigh about 16 pounds. The vet said I could stand to lose a pound or two as I am a little guy. I have a very good appetite and love to get treats in addition to being fed twice a day, so I am quite happy with my plump tummy. I also like tummy rubs.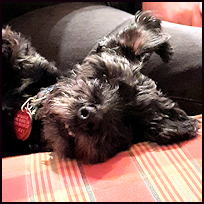 I already knew how to jump on a couch and a bed when I got to my foster home, and personally, I would like to be able to do that in my new home. I just want to be with you so I make a great cuddle companion!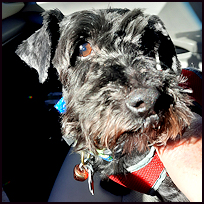 Foster mom crates me when she is gone for more than a few hours as she has a bossy dog. Well, he says I am bossy..., so I would like to be an only dog or live with a nonbossy dog. I might be okay with a dog friendly cat or older children. Also, I don't like the crate much, but I do settle down to wait for the exciting moment foster mom comes home and lets me out. I do not beg at the table, and I am not a big barker.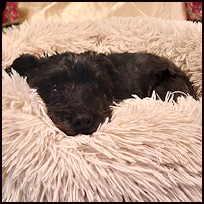 I love being outside and rambling around and laying in the sun, so I would like to have a fenced yard to roam if possible. I also absolutely LOVE going for walks and hope my new family or person does as well. I can really show you the pep in my step then!

I am housetrained and leash trained, but maybe not sit and stay trained. I am very sweet and would just love to be loved.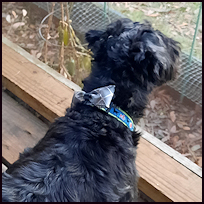 So if you think I am the one for you, please put in an application so my people can talk to your people and get me where I need to be! I am waiting eagerly for a special home to call my own.