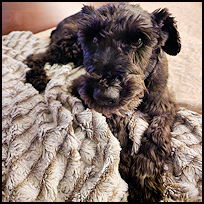 Hi my name is Duke! I am being fostered in the Pensacola area. I am 10 yrs. old and weigh about 24 lbs. but I still love a walk, and my foster Mom says I am great on leash. I don't pull and walk right beside my human. My foster Mom says I do much better on walks than the two resident Schnauzers. I came from a shelter so not much is known about my past. My foster Mom and Dad have given me lots of good food so I gained some weight and am a lot stronger than I was when I got here.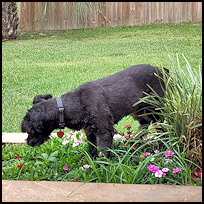 I like the two Schnauzers who live here and have learned from them about going outside to do my business. There are no cats or children here and I think I would prefer that in my new home too. There is a bird but I do not pay him much attention.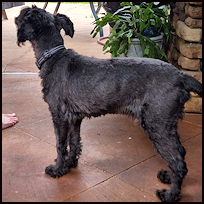 I only have a few teeth but I really like to eat and that does not slow me down. I will remind you when it's time for dinner, I won't let you forget. I think my foster parents really ike me, they always say what a good boy I am and giving me lots of pats. They try every night to put me in their bed but I prefer to sleep in my kennel, right now anyway. My life before them was ruff and I am slowly learning to love again. I get so excited when I see my people.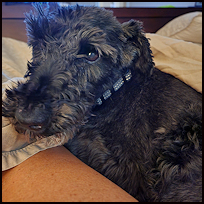 I really want a home where my family will give me a lot of attention. I think it will be best if they are retired or work from home. I like to take long naps and short walks. I have learned a lot about how great people can be and am learning to trust my foster Mom and Dad. I have even started to snuggle some and think that is pretty nice.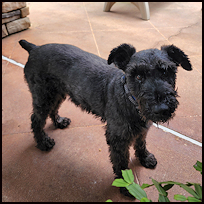 If you think I might be the boy for you, please fill out an application and ask for DUKE in Pensacola.