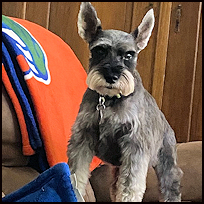 'Sargent' is 12 years young. He is being fostered in FL. If after reading his biography, you are interested in knowing more details about him, please complete an adoption application on the SLR web site and enter 'Sargent' as the sweet, handsome dog you would like to provide a forever home to.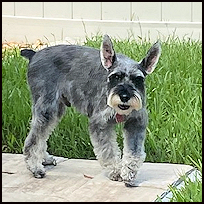 Sargent is salt & pepper and weighs in at 16 lbs. He has natural ears, a docked tail, is neutered and current on all vaccinations. He is house, crate and leash trained. He will stand still to have his harness and leash put on. He loves to take his daily walks in the neighborhood. Sargent enjoys smelling and picking up various objects on his walks (a lizard hunter – but has yet to catch one). He responds very well to the command, 'Drop It!' Sargent also enjoys having a fenced in yard, as he likes to go out regularly to check out any noises he might hear and to look for those pesky lizards!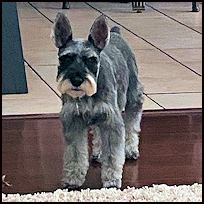 Sargent gets along very well with the foster's two dogs. He has joined the pack when looking out the window to howl if anyone gets too close to his foster home. He also seems fine with children. He is not an Alpha. Sargent enjoys playing with toys and having them near him even when sleeping in his dog bed.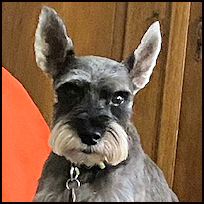 Sargent has been diagnosed with Cushings Disease. He takes one (10mg) capsule of Vetoryl (4) days a week. He is on Hill's Science Diet. He loves riding in the car – will lay right down. He can be shy and timid at times but will be your best friend if you rub his shoulders, neck and belly.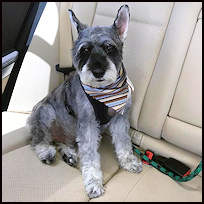 If you feel you can meet all of Sargent's needs/wants,
please go to our web site and complete an adoption application and enter 'Sargent' as the dog you would like to provide a loving, forever home to.


* Rx (4) times a week
* Fenced-In backyard plus daily walks
* Myriad of toys
* Expert at giving belly rubs