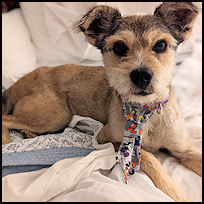 'Sir Walter' is 10 years young. He is being fostered in FL. If after reading his biography, you are interested in knowing more details about him, please complete an adoption application on the SLR web site and enter 'Walter' as the loving dog you would like to provide a forever home to.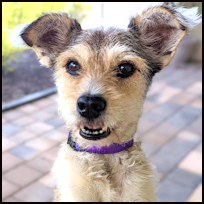 Walter became a member of SLR when his owner could no longer care for him. Walter is a mix - he does not shed. He has a tan coat with black markings and weighs 19 lbs. He has natural ears and tail, is neutered and current on all vaccinations. He is house and crate trained. Walter walks well on a leash but the 'Schnauzer' in him enjoys barking at the other dogs he sees. He is working on his manners. Walter would love a fenced in yard as he enjoys lying outside and soaking up the Florida Sunshine!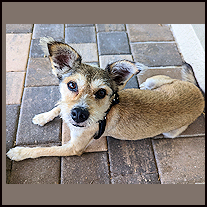 Walter gets along great with the foster's two dogs. He is not an Alpha - no felines for him. He would do best in a single adult home, as he is the self-appointed protector. Walter will definitely let you know when the lawn men have arrived. He checks the windows during the day to let you know if someone is getting too close to his home. He barks excitedly when he sees his leash, as he knows it is time for his daily walk to check out the neighborhood.


Walter is a very sweet, loving and affectionate boy. He is such a lap dog. He loves to either lie in your lap or be right next to you on the couch to snuggle. He enjoys meeting people on his walks. He is one happy boy!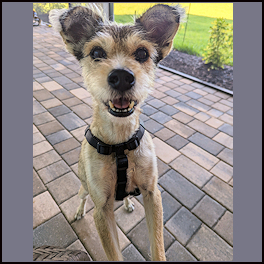 If you feel you can meet Sir Walter's needs/wants,
please go to our web site and complete an adoption application and enter 'Sir Walter' as the dog you would like to provide a loving, forever home to.
* Single Adult Home
* Fenced-In backyard
* Time to pet and cuddle with