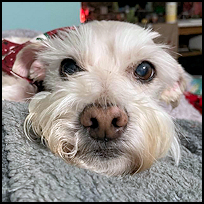 Meet Hopper. He is a sweet healthy 13 yr. old being fostered in the FL Panhandle. His bloodwork was great. He is good with the other Schnauzers at his foster home and with the young child there as well. All he wants for Christmas is a loving home of his own. Please fill out your application and ask for Hopper. He hopes the poem he wrote will give you more information on him.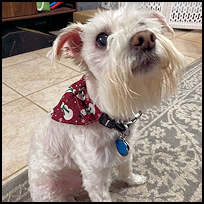 Twas 2 months before Christmas when all through Mobile,
This castaway royalty was searching for meals.

Good Samaritans found me and shaved me way down;
For matted I was and rather quite brown.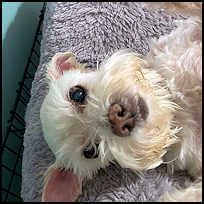 Never loud nor bad words have escaped from my mouth,
Safety's no issue, no reason for doubt.

Got my teeth kissy fresh, lumps and bumps removed;
I'm the 19 pounds of joy you need to be soothed.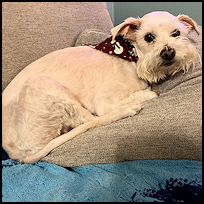 At 13 my ears can't hear what you say,
But I'll shake my tail when you look at me that way.

Downfalls we have; here mine is the worst...
Couch pillows are mine if I get there first.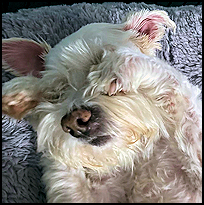 I'm a snoozer by nature, my bladder isn't new...
When you get up at night, please take me potty too.

My white fur aglow no longer looks gloomy,
My warm, gentle soul balanced well by some "zoomies."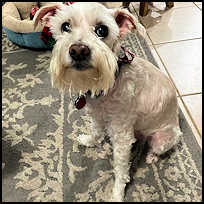 A hidden King I've been for too long on my own,
I'm ready to take my place on your throne.

Bring me home now for the holiday season,
Love me the rest of my life; to not would be treason.




So if you're looking for snow that lasts all year
Please look no further, for I am right here.

Love and joy,
Foster Hopper