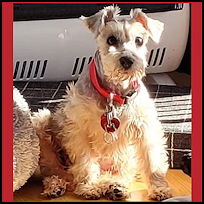 Meet precious Lydia. She is a 14-pound, gorgeous platinum schnauzer who spent her entire life as a puppy mill breeder. When she was surrendered to Schnauzer Love Rescue at 11 years old, she received the vet care that she desperately needed. She is blossoming in her foster home and learning to be the fabulous schnauzer she was meant to be.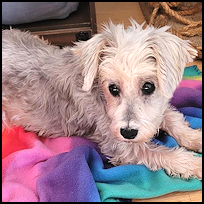 Lydia gets a prescription eye ointment daily to treat dry eyes, which has made her feel much better. She has some limited vision due to the years of dry eyes, but her vision has improved since getting her eye medicine. Her minor skin problems have cleared up with medicated shampoo and frequent baths. Her coat has become super soft and shiny. Despite little to no interaction with people, she is sweet- natured, gentle and quiet. She ignores the cat in the house, but is very interested in her foster schnauzer siblings. At first, her safe place was in her crate, but is now exploring the house, porch and yard. She loves to smell all the interesting things that are all new to her, and she is starting to show interest in toys. The other schnauzers are protective towards her and seem to sense her gentleness.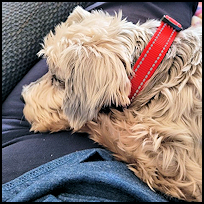 She is doing great on house training, and does need to be carried outside when she first wakes up in the morning. Like any rescue pup, she will probably have some accidents in her new forever home until she becomes accustomed to the new routine and environment. She loves to sleep in the different dog beds around the living room, playing musical beds.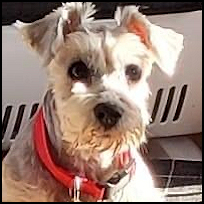 She is a very curious little girl and is becoming the schnauzer she was born to be. She now comes to her foster mom for cuddles and enjoys being held. She is still timid, but her foster mom says she sees a spark in her that hew new life has awakened, and the right forever home will help her continue to come out of her shell. Her foster mom is amazed at how quickly she is learning to accept love and love back.

Lydia needs a quiet home with lots of love and patience with someone is home with her a lot. She would be good with other dogs who will continue to teach her how to be a schnauzer. She is spayed and up to date on all her vaccinations. If you are interested in adopting this sweet girl, submit your application and ask for Lydia in Tennessee.