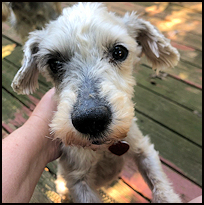 Meet Tinkerbell and Lil Gem. These two adorable schnauzers are a 10 and 9 years old respectively, and are being fostered near Conyers, GA. If you are interested in Tinkerbell and Lil Gem, please first fill out an adoption application here. Once youhave done that and have had your interview, you will be instructed on how to contact their foster Mom, if you have further questions.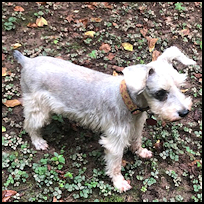 Tinkerbell and Lil Gem were turned in to Schnauzer Love Rescue by their mother when she could no longer afford to care for them properly. They are small in size -approximately 9 lbs each. They are very sweet and loving. They get along with the other dogs, but do hang together. They are house trained and know how to use a doggie door and go up and down the steps.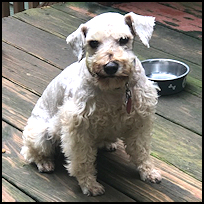 Tinkerbell is a little bit bossy (she has some schnauzertude- LOL), but she does mind when you tell her to stop. She is also very, very friendly and would love to just be in someone's lap all the time.Tinkerbell is also very active with the other dogs in her current foster home.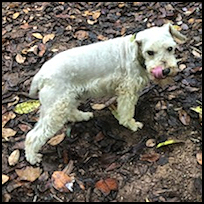 Lil Gem is a little shy at first, but he also will listen. He hunkers down when you reach for him but he doesn't run away. He also loves to be in a lap once you get him there. He does not try to get away from you. They were not shown a lot of attention in their lives, so they are ready to have that change so they can make up for lost time.

If you think these "babies" could be the sweet pups you are looking for, please ask for them on your application. They are a bonded pair and need to stay together. Why not double your pleasure and double your fun by adopting a pair instead of just one.