Meet sweet Lolli.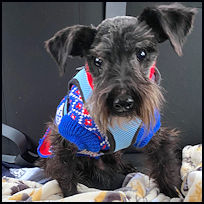 Lolli is being fostered in Kennesaw, GA. If you are interested in knowing more about her, please complete an application on the SLR website and put "Lolli" as the sweet girl you are interested in adopting.

Lolli came to SLR from a local shelter as a stray. It's hard to tell her age. We are guessing 12-14 years old. She is black and has natural ears and a docked tail and is a very petite girl of only 9 lbs. We also think she is extremely cute. SHe is spay and up to day on her shots. We have her on heartworm and flea preventative.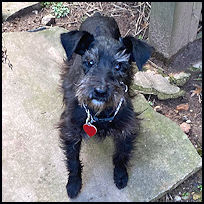 Lolli gets along with her foster brothers and sisters fine, but gets a little grumpy at feeding time and also she gets startled while sleeping sometimes if disturbed. WHo likes to be disturbed when napping, huh? She just grunts and grumbles.


Lolli LOVES all people and is the perfect lap dog who loves to give kisses. She is fine walking on a leash and going out in a safe fenced yard to play. She is mostly housebroken with an occasional accident. She does well with car rides and grooming.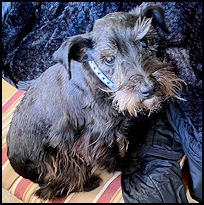 If you would like to give this sweet tiny girl her forever home, please complete an application and put in "Lolli". After submitting the application and having your phone interview, you can contact Lolli's foster mom with any questions that you may have at bonnie9557@aol.com