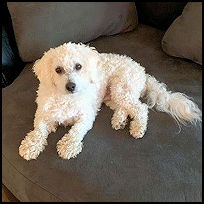 Kramer is being fostered in Canton, GA. by Laura. Kramer Boone is about 3 to 4 years old,
neutered and very playful once he gets to know and trust you. He weighs about 12 lbs. He
came to SLR from a shelter.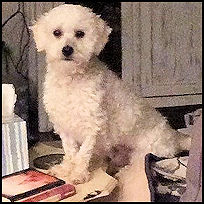 Kramer is a very goofy boy who enjoys playing with toys, chasing the ball, rolling around in blankets, playing hide and seek with the foster families' clothing. He gives kisses and loves to lay on the couch with his person, preferably over your lap and once comfortable with you will roll over for tummy rubs. He has done well with other dogs in the house and has played with one of the foster dogs, in particular, quite well. He enjoys riding in the car however has been quite timid of new people and places. We have not had much time to explore the city yet since working on baby steps in the home.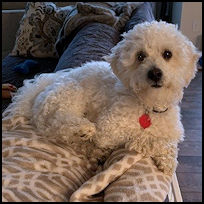 Kramer's forever home should be either with a single owner or a couple with the ability to give him lots of time, love and training. Young children are NOT recommended. Kramer is learning manners and commands, working on using a doggie door, and working on feeling comfortable with harnesses and leash training. He will need to find a home where his new family can be patient with him and continue with his training.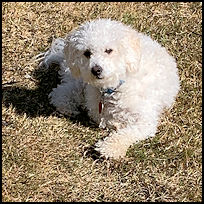 He currently has a fenced in backyard that he loves to run around in with other foster dogs, and the resident dogs. If you read Kramer Boone's bio and think he might be the right addition to your family, please fill out an app and ask for Kramer. After you have had your interview, you will be put in touch with is foster Mom.