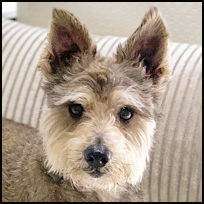 Wiley is being fostered by Maru in Hollywood, FL. Once you have gone through the process of an application and phone interview, you may contact jamosher@bellsouth.net for more information.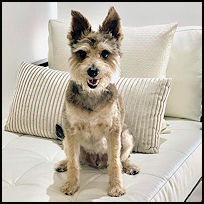 As you can tell from his pictures, Wiley is a handsome, light salt & pepper male. He is 10 years young, has cropped ears, and the cutest natural tail that is often wagging. He weighs 20 lbs. and is full of energy. Of course he is neutered and up-to-date on all of his vaccinations. He is house and leash trained. He does not need a crate.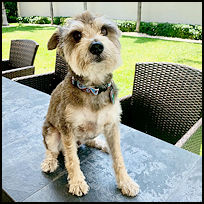 Wiley is an original SLR dog. The owner's young grandchildren were not being kind to Wiley when they visited, so she felt it best to return him to us. Wiley is not an Alpha and enjoys having two other resident Schnauzers in his foster home. Wiley is energetic and likes to run and pounce on his prey of lizards and squirrels, so a fenced in yard is on his wish list.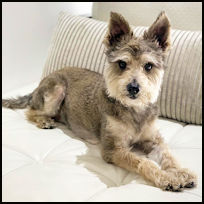 Wiley loves being with his human pack. He prefers a family where someone is home a fair amount of time. He gets a little nervous when his foster mom is getting ready to leave the house. He needs at least one other dog to keep him company when the humans are not home. Wiley enjoys listening to children's songs or even classical music on the radio when his foster mom is out. Wiley believes that music 'soothes the soul.'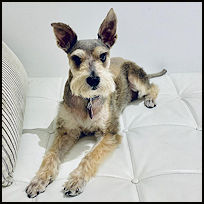 If you are interested in having a handsome, healthy, obedient Schnauzer become part of your family, then Wiley is the boy for you. When completing your SLR Adoption Application, enter Wiley as the handsome dog you are interested in.