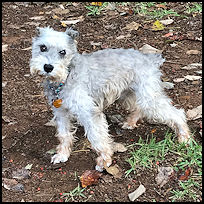 Sam Elliott is being fostered in Spartanburg County SC.After you have put in your application and had your phone interview you can contact his foster mom for more information His foster mom's email is mypumpkin@windstream.net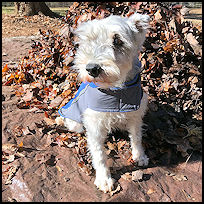 Sam was a stray taken in at the Pickens County Shelter when SLR took him in in August of 2018. He is estimated to be 12+ years old and weighs 15 pounds. Sam is a wonderful little guy, but he has some mobility issues due to a head or neck injury in the past.
He has limited vision in his left eye, but his right eye is just fine. He also has very little, if any hearing, but this does not affect him much as he is alert and very responsive.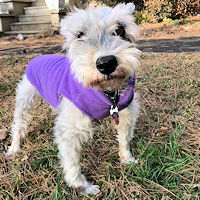 Sam is dog and cat and people friendly. He has not been around children in his foster home, but he has been friendly to everyone he has met. He rides well in the car, and is good for the vet. While under SLR's care, Sam has been neutered and has had a non-cancerous tumor removed from his left eyelid.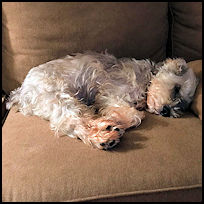 Sam Elliott is a good little gentleman, tough as nails and sweet as sugar. He is looking for a home where there is more carpet than bare floors, and a family who doesn't mind carpet runners so he can get everywhere he needs to go. Sam does not do stairs, so his new people must be able to carry him in and out. Due to the nature of his gait, leash walking is not recommended for Sam.

Mr.Sam Elliott is a superb cuddler who is looking for a home to treat him with kindness and dignity for his remaining years. Could you provide that warm lap Sam is hoping for? You will not be sorry once you meet him.