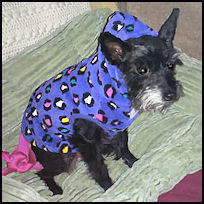 Pepper is being foster by Laura in Marietta, GA. If you believe Pepper might be the right fit for you, fill out an application online. Then after you have had your phone interview, you may receive more information by contacting the person who did your phone interview.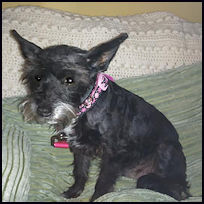 Pepper came to SLR as an owner surrender in Thomaston, GA. Her owner passed away and her great niece took Pepper in, but she felt she couldn't give her the love and affection she needed as she already had 4 dogs of her own. Since coming to rescue she has had all her shots and is heartworm negative and is spayed as well. She has had her teeth cleaned. She has a disc issue in her mid-back but that doesn't stop her. She can go up and down stairs without problems.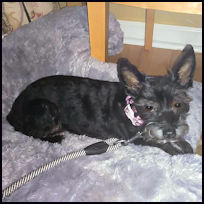 Pepper loves attention when she wants it. She will stand on her hind legs for dinner time or treats. She is wonderful in that she will not tear up your house, but will warm up your heart. She really likes to curl up and sleep in her little dog bed. She would be the perfect dog for a single retired person or couple. Don't let her age hold you back because she has several years ahead of her and YOU could make sure they are her best years yet.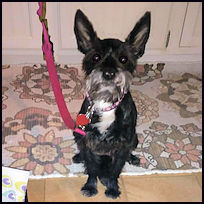 If you think Pepper might be a great addition to your family, please fill out an application and ask for Pepper. She is looking forward to getting her forever home!